Blog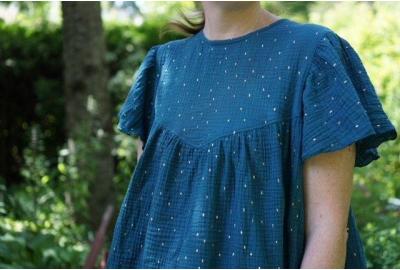 If you love all things peplum and ruffles then changes are that you are doing tons of gathering in your sewing endeavours.
While there are many different ways to achieve a beautifully spcaced ruffle or gather, the serger method is my absolute favorite one.
In the video instructions we have used the Baby Lock Victory serger and Madeira Serger threads but any serger machine can do this!
It's fast, it's easy and it looks amazing.
Keep on reading for the 5 easy steps to complete this sewing technique.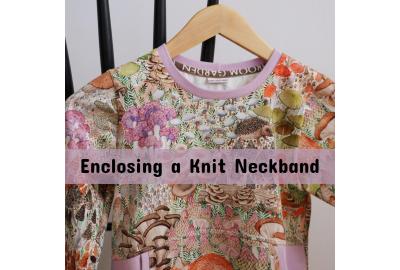 Enclosing a Neckband on Your Knit Garment
Looking for unique ways to elevate your handmade garments?
I love the added detail that enclosing the neckband on your knit top gives.
It's a fun way to add extra design elements, use a little scrap of precious fabric or highlight a special selvedge edge.
It is also a quick way for the wearer to easily tell which is the back. Using this technique also encourages the seam allowance to lie flat without topstitching the whole neckband.
10 months ago
957 view(s)